Maryborough Accommodation Search
For Cheap, Luxury or Discount Hotels around Maryborough
Maryborough, located in Queensland, Australia, is a quaint town brimming with historical landmarks and a charming atmosphere. Finding the perfect accommodation is essential to make the most of your stay in the city. Here are some of the best options for stays in Maryborough and its surroundings.
1. Whistle Stopover Bed and Breakfast
This elegant bed and breakfast in the heart of Maryborough is perfect for couples and business travellers alike. The accommodation boasts four individually styled rooms, a lush garden area, and an outdoor swimming pool. Also, it is conveniently located within walking distance of shops and cafes in the town.
2. Blue Shades Motel
Unwind in this tranquil paradise just outside of Maryborough's city centre in Tinana. The Blue Shades Motel offers self-contained units equipped with all essential amenities. Guests can take advantage of the shared outdoor pool, BBQ facilities, and a children's playground. It's perfect for families and travellers who want to enjoy a relaxing holiday.
3. McNevins Maryborough Motel
The elegant McNevins Maryborough Motel is conveniently located, just a 3-minute drive from the town centre. Offering spacious, air-conditioned rooms with free Wi-Fi, the motel is perfect for business travellers and couples. Enjoy a refreshing swim in the outdoor pool or a delicious meal at the restaurant on-site.
4. Maryborough City Motel
Enjoy a comfortable stay in this family-owned motel located in the heart of Maryborough. It has spacious, air-conditioned rooms with all essential amenities, along with a shared outdoor pool with a BBQ area. Guests can indulge in continental breakfast daily, and it's ideal for guests who want a central location in town.
5. Arkana Motel
A little further out of town, the elegant and luxurious Arkana Motel is perfect for a tranquil getaway. The motel offers spacious, air-conditioned units with free Wi-Fi and a season outdoor pool. Guests can also relax on their private balcony and enjoy the beautiful panoramic views of Maryborough and its countryside.
Choosing your ideal accommodation comes down to your preferences. For those who prefer to stay in town, the Whistle Stopover Bed and Breakfast and the McNevins Maryborough Motel are the best options. For those looking for peace and quiet outside the city, The Blue Shades Motel and Arkana motel are ideal choices. Finally, Maryborough City Motel boasts the perfect location for those looking for something central, which is ideal for shorter stays.
This is the worlds leading discount accommodation cross search engine

save up to 80%


This is the same set of services most travel agents use, Free to bookmark and share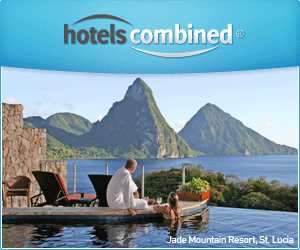 This is the site for Maryborough Queensland . Are you searching in the right Australian Region?
MOVE PORTAL